About Us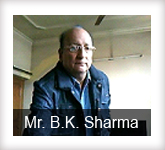 Proactive Marketing is engaged in enhancing beauty in people by providing high quality products particularly in the field of hair color. Proactive marketing was established in year 2004 by Engineer Mr. Bal Krishan Sharma, having experience of 35 years in corporate houses with Birla, Tata, Bajaj, Singhania group of companies. Founder : Mr B. K. Sharma Sales and Marketing Head: Mrs. Namita Sharma Strategic and Planning Heads: Mrs Romy Tilak and Amit Sharma
The product is approved as per law.
About 'AYU HINA'
Our production units are situated in Shimla (Himachal Pradesh), Haryana and Punjab in India. We follow strict Quality Control, and is tested as per control procedures.
Quality
AYU HINA is purely natural base & maintains total quality control in supply chain
About Henna(HINA)
Henna grows in hot climate and can be found in most Middle East countries such as Pak, Iran, Syria, Egypt, India but the Indian henna is the best product.
Botanical Name – Law sonia Inermis og Heena
About AYU HINA
Ingredients of AYUHINA are as follows:
HEENA, Amla (Emblica Officinalis)
Brahmi (Bacopa Monniera)
Bhring Raj (Elcipta Alba)
Shikakai (Acacia Cancinna)
Neem (Azadirachta Indica)
Reetha Powder (Soapnut)
Tulsi (Ocimum Sanctum).
AMLA (EMBLICA OFFICINALIS) : Amla is the name given to the fruit of a small leafy tree (Emblica Officinalis), which grows through out India and bears an edible fruit. This fruit is highly prized both for its high vitamin C content and for the precious oil, which is extracted from its seeds and pulp and used as a treatment for hair and scalp problems. t is used in eye syndromes, hair loss, children ailments etc. It purifies blood and improves skin texture. It is used in numerous medicinal preparations, general vitality tonics, Trifla powder. Amla mixed with Henna, Shikakai, Tulsi and other herbs and be applied in hair in paste form. This cures hair fall, hair greying. It dyes, beautifies hair and rids numerous hair ailments.
BRAHMI (BACOPA MONNIERA) : Reetha powder is prepared from dried fruit of Reetha. It can be used as a face pack to improve facial complexion. It is used as a hair application to make hair shiny and their beautification. It also removes dandruff and lice in hair. It can also be used to clean jewelry and washing woolen clothes. It is used in Ayurvedic preparations and Herbal Shampoos.
SHIKAKAI (ACACIA CANCINNA) : Acacia Concinna is a small shrub-like tree, which grows in the warm, dry plains of central India . For centuries the people who have had access to this tree have used its pod-like fruit to clean their hair. It's considered a superior cleanser for "lustrous long hair" and has been reported as "promoting hair growth and preventing dandruff. It also helps in removing dandruff and lice & very effective in removing oil and dirt from hair . It has a natural low pH, is extremely mild, and doesn't strip hair of natural oils. Usually no rinse or conditioner is used since shikakai also acts as a detangler. This ancient product is probably the world's original pH balanced shampoo
BHRING RAJ (ELCIPTA ALBA) : Eclipta alba is mainly used in hair oils, It may be used to prevent habitual abortion and miscarriage and also in cases of post-delivery uterine pain. The juice of the plant with honey is given to infants with castor oil for expulsion of worms. For the relief in piles, fumigation with Eclipta alba is considered beneficial. The paste prepared by mincing fresh plants has got an anti-inflammatory effect and may be applied to insect bites, stings, swellings and other skin diseases. But in Ayurveda, it is mainly used in hair oil.
For healthy black and long hair the plant is commonly used in hair oils all over India
Neem's role as a wonder drug is stressed as far back as 4500 years ago. Some of its health restoring benefits:
Effective in skin infection, rashes & pimples , Immunity booster, Anti obesity, Blood purifier for beautiful & healthy skin, Anti diabetic, Anti viral, Dispels intestinal worms and parasites, Malaria, Piles , Hair disorder & Oral disorders